What is the Disposable Film Festival? From the horse's mouth:
Selected by MovieMaker Magazine as one America's "coolest film festivals," the Disposable Film Festival was created in 2007 by Eric Slatkin and Carlton Evans to celebrate the creative potential of disposable video: short films made on everyday equipment like cell phones, pocket cameras, and other inexpensive video capture devices.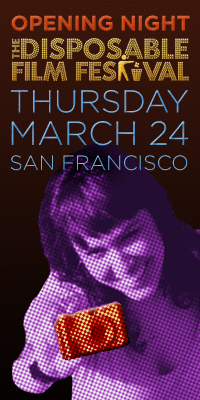 Surabhi is one of the finalists in the Competitive Shorts Program. The opening night event is going to take place at the historic Castro Theater in San Francisco on March 24th. The theater can seat close to 1,500 people, but the groupon is already sold out (thats 700 seats gone) and the show is likely to sell out very soon. You can still get your tickets over at Brown Paper Tickets. The exciting line-up consists of 25 super-short films from all over the world.
Finally, here's the promo video to pique your interest: